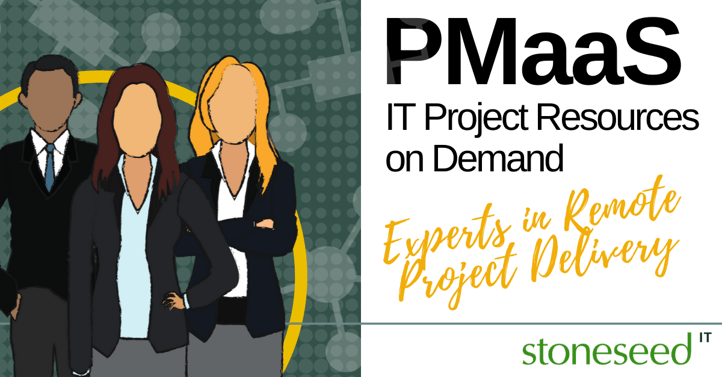 Experts in Remote Access Project Management, Stoneseed can help ramp up, kickstart or support your IT Project Delivery in these uncertain times and cover staffing shortfalls.
Our team have been involved in countless projects and all come from an infrastructure or digital application background, and we have a team of IT technical staff and advisors.
We offer a full range of project services including PMO, Project Management and Business Analysis, and this expertise is also available on demand remotely, offering rapid response resources. You can align resources as and when you need it, on a cost effective, full-time or part-time basis.
With low cost set up, resources can be deployed to support just one project, multiple projects or a programme of projects in any geographical location.
Stoneseed's PMaaS resource on-demand model allows you to dial up and down IT project resources in sync with your delivery needs, giving you more control over your costs.
We flex to support your project needs…
Request more details now!