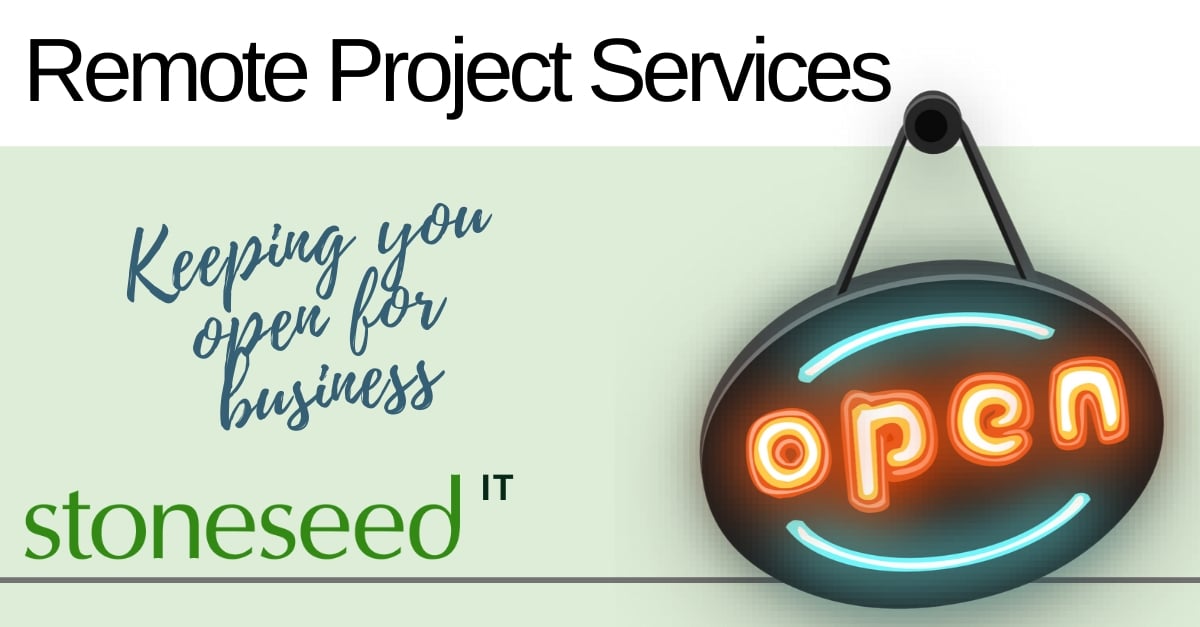 Remote Project Services – "Keeping you open for business"
Experts in Remote Access Project Management, Stoneseed can help support your IT Project Delivery in these uncertain times and cover staffing shortfalls.
We offer a full range of project services including Virtual PMO, Remote Project Managers and Business Analysis – all the benefits of a Project Team without the commitment of full time resource on-site.
Our team have been involved in countless projects and all come from an infrastructure or digital application background, and we have a team of IT technical staff and advisors.
If we can support you when you are experiencing loss of knowledge as a result of other key members of staff being unavailable during this challenging period. ....let us help where needed.
Our expertise is available on demand remotely, offering rapid response resources. You can align resources as and when you need it, on a cost effective, full-time or part-time basis.
With low cost set up, resources can be deployed to support just one project, multiple projects or a programme of projects in any geographical location.
We flex to support your project needs…
Request more details now!